Welcome to the Stingray Wiki
---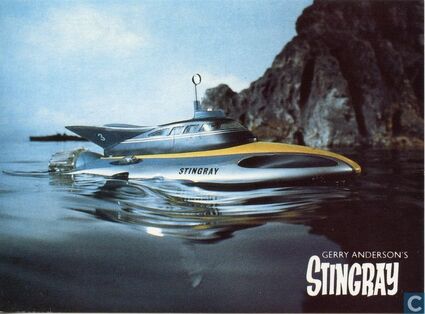 ---
First appearing in 1964 and consisting of 39 episodes, Stingray was a British television show depicting the adventures of a futuristic supersub captained by Captain Troy Tempest. Stingray was the first British television series to be completely filmed in color over the entire series, and while not as well known as its successor Thunderbirds, pioneered many developments in Supermarionation and filmmaking that producer Gerry Anderson would use in his later series.
Featured Article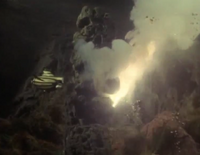 Five years ago, a mysterious yellow submarine attacked a mining platform and left Commander Shore crippled. Now its back...

Help the World Aquanaut Security Patrol by improving Marineville's data files.
"Anything can happen in the next half hour!"
Please read the Rules!
News
We are now over 190 pages! Thank you again to fellow editor Tom1291 for your help. Currently working on adding details to the newly-added pages and finishing the episodes summaries. Unfortunately classes at university have started, so things may be a bit slow as I try to balance everything. --Rejnok (talk) 04:26, August 30, 2017 (UTC)
Other Helpful Sites
Encyclopedia of everything Gerry Anderson.
While it hasn't been updated since 2003, this is still an excellent online collection of Stingray merchandise.
More information about the show.
Stingray's successor, and Gerry Anderson's most popular show.
Ad blocker interference detected!
Wikia is a free-to-use site that makes money from advertising. We have a modified experience for viewers using ad blockers

Wikia is not accessible if you've made further modifications. Remove the custom ad blocker rule(s) and the page will load as expected.